Adopt a school
THE PROBLEM
Around 30% of rural schools in India lack access to safe drinking water on school premises. Currently, students are either required to carry water from home or they miss class because they are sent to fetch water during the school hours.
Although 93% of schools have drinking water facilities within campus, it is functional in only 50% of these schools
Illness due to water borne diseases is the primary reason for absenteeism from schools in rural India
More than 40 per cent of diarrhea cases in schoolchildren are contracted at school rather than at home.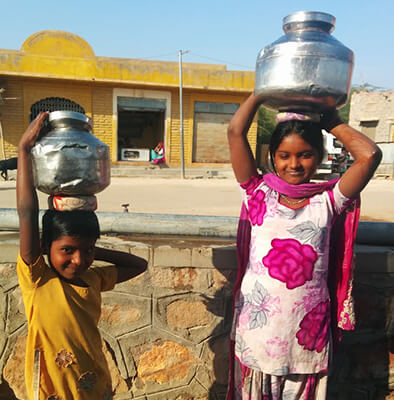 OUR SOLUTION
Special school awareness drives for students
Social impact for each installations clearly substantiated with data
Ownership Structure – Government Owned or Sarvajal Owned (Pay-per-use).

Sarvajal Impact in Schools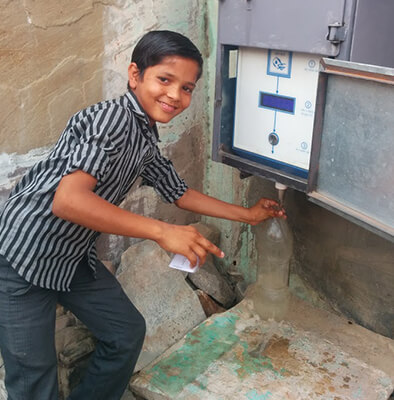 Reduce school absenteeism due to water related illnesses.
Students convey the importance of safe drinking water to their parents.
Potential to expand the model to become self-sustaining, even after the philanthropic start-up funds expire.
Invested capital is used judiciously and efficiently to fund a local initiative.
Provides real time data monitoring services to measure social impact.
Data driven transparency to the last mile assures optimized productivity of sponsored projects.
Creating access to safe drinking water for students