STORIES FROM THE GROUND
I can go and get water anytime.
Jal Jeevan Kendra was a god send to her and women like Ponmani.She had a bright shining smile on her face when she became sure water would be available at anytime of the day. She could only be convinced after she started getting water every time she visited the ATM as per her convenience.
Each day would start with a routine for Ponmani, a 38yrs old homemaker who is also a tailor.Her family depended on Kaveri water at Panchayat's pipe that would come once in 10 days between 7am to 8am.This is the busiest hour of the day of almost all the women as they are busy preparing to send kids to school, cook food for tiffin and cleaning the house for performing puja. Going to get water at that hour was always challenging as it collided with her daily routine. If she missed the water timings then she would end up waiting for another 10 days, which means 20 days in a row to get water. On the other hand, if she reached the water point after a wait of 10 days, the crowded and busy panchayat pipe would often delay her that resulted in her children reaching school late.
"I go to collect water after sending my children to school and all my work at home is over. I don't have to rush and can really plan my day, this feeling is so satisfying. I thank God for listening to my prayers of easing my life".
*Jal Jeevan Kendra- Safe drinking water plant set up by Ashok Leyland as their CSR activity.
*ATM- Water ATM is a 24/7 safe drinking water dispensing unit which is remotely monitored and is cloud connected with the head office.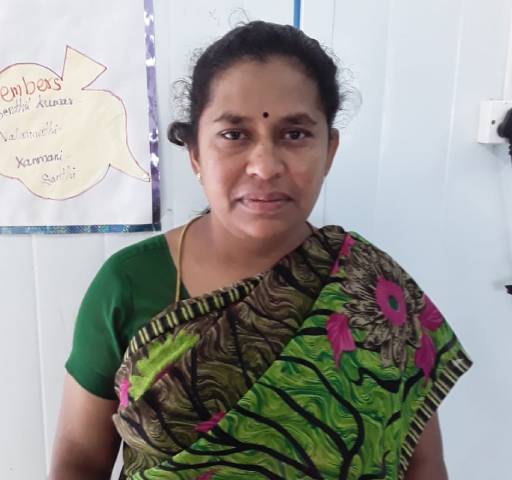 Mrs.Ponmani,Consumer,Marupatti,Tamil Nadu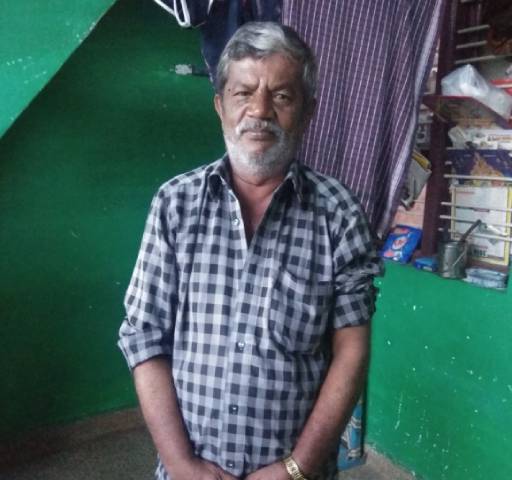 M Nagarajan,Consumer, Andevanapalli,Tamil Nadu
I save 80% on safe drinking water expenses after Sarvajal came to my village.
For close to six decades, 58 years old M Nagarajan has been living in Andevanapalli village,Tamil Nadu with his family. A shop owner earns his living by selling daily use items and is the sole breadwinner for his family.
Since he has been living in this village for long, he knew it very well that water cannot be consumed directly from the public taps.Even though it hit his pocket hard, he would still purchase purified water from a private vendor at Rs 35/20 litres with a monthly spend ranging from Rs.800 to Rs.1200. He shared that one fourth of his income was spent on drinking water bills. He would find it difficult to keep up with the expenses so at times boiled water for drinking purposes.
He would find it difficult to keep up with the expenses so at times boiled water for drinking purposes.
When Jal Jeevan kendra was launched, he was the first one to get his membership card made and regularly took water from the ATM. He was very impressed with the good quality water being available for just Rs.4/20 litres. He was overwhelmed and thanked god. With folded hands he smiled and spoke to Laxmi saying," I only take water from the ATM and save nearly Rs.1000 per month on drinking water. I am extremely happy as now i save 80% of what i used to spend every month on my water budget .Services are very convenient as it is available anytime with just a swipe of a card".
Water changes life!
Krishnan kaka (48yrs) is loved by all the students of Rajkiya Varistha Madhyamik Vidyalaya, Durjanpur village in Haryana. Since 18 years he has been staying at the school premises as a caretaker. The only source of drinking water in the school was govt supply mixed with tubewell water. The quality of water was not fit for consumption as it had high TDS*levels. Krishnan kaka would usually face stomach issues and felt uneasy consuming water at the school. Due to which he had to visit a doctor frequently for treatment.
Jindal Stainless foundation collaborated with Piramal Sarvajal to implement a safe drinking water facility in the school. A 5-stage purification plant was installed in the school premises to provide round the clock safe drinking water directly in the taps for students and staff of the school. This gave a new ray of hope to all. The school reported increased attendance, as students did not fall ill due to water borne diseases. Last but not the least Kaka only visits his family in the village whenever he goes out unlike previously when he would go to the village for doctor visits.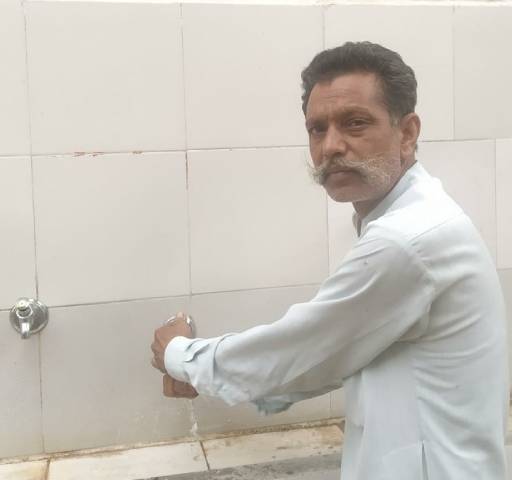 Krishnan kaka,caretaker, Rajkiya Varistha Madhyamik Vidhyalaya, Durjanpur village Haryana
Banadurga Nodal School,Kaitha village,Odisha
Safe Drinking water in schools
The river Brahmani flows through Kaitha village in Odisha however it still faces water scarcity due to the rocky layer especially during hot summers. Since Jindal Stainless Limited has its presence in this area,it realised that the villagers did not have good quality water to drink. JSL collaborated with Piramal Sarvajal to set up a purification unit inside the premises of Banadurga Nodal School in Kaitha village.The total strength of the school is 257 students who now had access to safe drinking water. It also allows the villagers to take purified water. The school students along with the villagers have benefitted as incidence of water-borne diseases have reduced in the village.
Saraswati Shishu Mandir has a total strength of 1780 students. The groundwater quality was poor due to geogenic contamination making the water unfit and unsafe to drink. The students used to drink this water and would fall ill due to water borne diseases. Most of them missed school as they could not attend regular classes. Jindal Stainless Foundation stepped in to provide safe drinking water to the school.The school has now safe water available in all the three floors of the school building and benefits over 1900 people.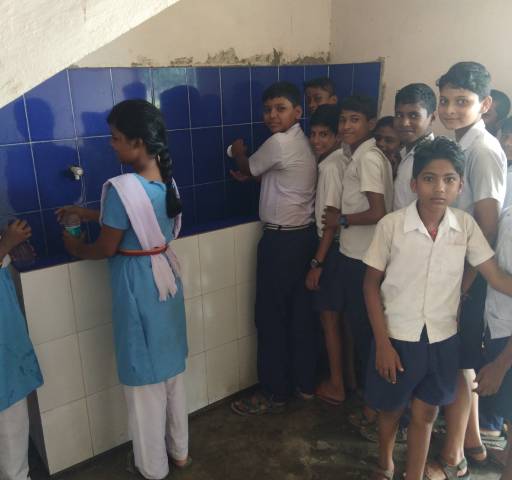 Saraswati Sishu Mandir, Madhusudan Nagar, Jajpur, Odisha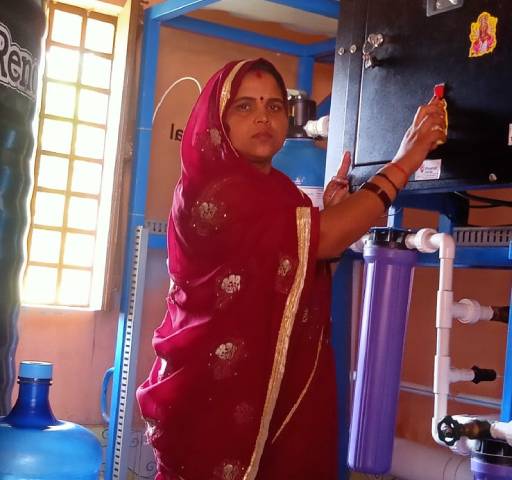 Rajni Devi, Operator, Barhi, Uttar Pradesh, IndusInd Bank
My life has changed from a dependent to a contributor in my family
Rajni Devi, 34, is a woman of strong grit. Her husband is a cancer survivor and runs a small kirana shop for their survival. While she thanked god for her husband's speedy recovery, she would often wonder how she could contribute in running the household expenses. Huge medical bills on treatment burnt a big hole in their pocket and so they struggled to make both ends meet.
When Jal Jeevan Kendra came, the Sarpanch recalled her contribution in promoting govt schemes in the village. He quickly approached the family to let Rajni take up this role. She said," I was elated on getting the job; as it was a wish come true for the additional income that helped us with better choices in life". Her husband Mohanlal said," This job filled her with hope and she is full of life now. Our kids are happiest to see our circumstances change for good".
Rajni devi relates how she felt disheartened and panicked on seeing the huge purification plant. However, the machine operations are simplified with application of technology and one can easily be trained. Within few days of training by our Junior Field Engineer, she gained confidence and courage to work independently. Now Jal Jeevan Kendra has become a part of her family. Her life changed from a dependent to a contributor in the family.She feels extremely satisfied and takes pride in serving her community.
This job has transformed my role in the eyes of my in laws, I am considered their son now!
Kiran Devi, a 12th pass mother of a 5 year old is an empowered young woman today. When her husband expired her world collapsed. She was treated as a burden on the family and send back to her mother's place .
She is grateful to the Sarpanch (who recommended her as an operator for the Purification plant),her supportive fellow villagers and Sarvajal team for giving her an opportunity to embrace life once again. "I had never thought I could earn a living for us, did not have the confidence and courage for it. In her words," Hum bahut khush hai ki hame ye naukri mili, isse hum apne ghar chalate hai". (I am very happy that I happened to get this job now I can run my family with earning from here). "My in-laws are aged and are dependent on me; I can take care of them too. This job has transformed my role in their eyes, I am considered their son now and it is my responsibility to fill in the vacuum created by my husband." Serving safe drinking water is a seva for the community, and by serving Safe drinking water I have found my self-worth and am self-reliant.
Kiran Devi, Operator, Semra Urj Jhungwa, UP, IndusInd Bank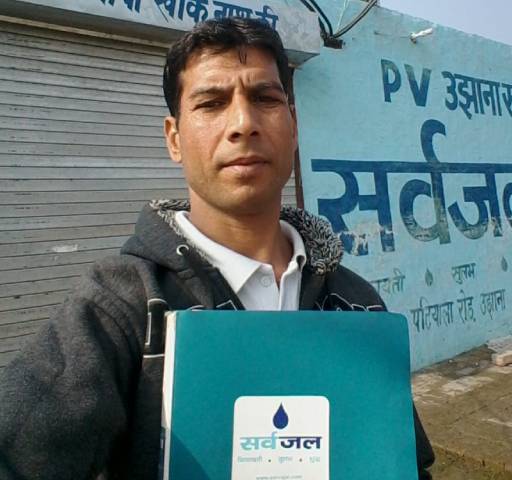 Praveen Singh,Scoping Cordinator
A water warrior who has walked with the community for 10 yrs & still going strong.
Praveen enjoyed his work, was very satisfied and hopeful of his contribution to the community. Carrying the same motivation to the ground, he would urge people to adopt safe drinking water and it was very gratifying to see how this health habit changed their lives. In his profile, he could get first-hand experience of challenges the rural india faces so was overwhelmed for being able to make a difference in their lives.
Praveen - A teacher who has been a student for life.He aspired to pursue teaching as a profession in life so I could add value to the lives of young minds! Though he could not become a school teacher, he is thankful to Sarvajal as he could still become part of the development journey of different communities by motivating them for healthy life!
"Team Sarvajal is amazing as each one encourages one another at every step.Working with such team becomes fun filled and cherishing beautiful moments.These 10 years were full of learning experiences and my knowledge is enriched today." Maine sirf paiso ke liye kaam nahi kiya. Sarvajal ka dusra naam hai Manavta. Iska ehsaas mujhe mehsoos hota raha hai.Hard work and dedication ko bahut importance deta hu mein aur uska parinaam bhi dekha hai maine yahan". Sarvajal has impacted many lives positively and fortunately I am one of those".
Before disconnecting the call, he said,"Thank you for taking me back to memory lane".
Walk that extra mile and it shall lead you to your destination
From 2010, I had been working with communities and entrepreneurs and from 2018 was supposed to work with govt. With all my previous learning experience I jumped and again learnt a lot before being able to do some groundwork in Damoh,MP. I can vouch and say first thing is community has to be mobilized to make any community level project successful and rest all falls in place. I regularly met people to motivate them and build a background so we could move forward. Faced a lot of push backs from different stakeholders however did not give up and continued . Our efforts were finally rewarded as DPRs were approved and Work Order was issued at the same time when Jal Jeevan MIssion guidelines were issued. Just when it was most crucial during lockdown because of COVID,water walked up to the houses of the villagers.
My experience with Sarvajal has been good. I worked on many positions from Field Executive to Special Project Manager to District Lead in Swajal scheme. I cherish this wonderful opportunity as this allowed me to travel different states of the country. This traveling helped me evolve as a person and of course a professional.
" I have learnt that it is extremely important to have patience. Things do not always unfold the way we anticipate them to. There is always a difference between expectations and realities on the ground. It is up to us to see the gap between the two as frustration or lack of effort. More often than not, we have to trust the process. Holding on to your belief coupled with unending patience leads to a desired outcome. Walk that extra mile and it shall lead you to your destination."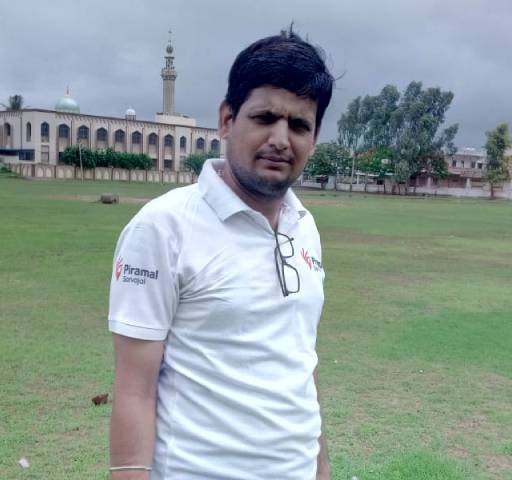 Ashutosh Vyas,Project Manager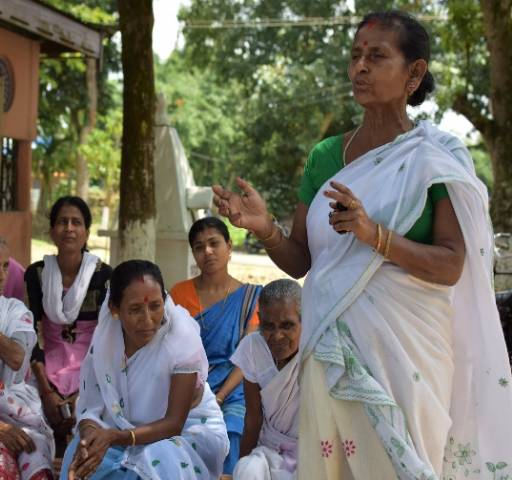 Mridula Rajbangshi, a PRI member, Batabari Gaon,Darrang,Assam
Mridula Rajbongshi took responsibility to address all women in a meeting to explain benefits of Swajal. She was the one to initiate formation of women group to lead the fund raising activity of the scheme.
Volunteer
Piramal Sarvajal is an advocate of volunteer support. By lending your time, skills, and knowledge to support our cause, you are an indispensable part of our vision for providing safe drinking water to all.
Join Today