Real-Time Impact Data
SARVAJAL ENTERPRISE MANAGEMENT SYSTEM (SEMS)
The SEMS is an online Enterprise Resource Planning(ERP) tool, developed in-house by a team of Sarvajal software experts. It aggregates and processes data sent from all the installed water purification and dispensing units.
This allows both Piramal Sarvajal and our Partners to have a unique and detailed insight into the regular functioning of each of our solutions by proving real time data from the field.
Additionally, SEMS is equipped with optimisation algorithms to create relevant alerts, which enable key process related remote‑controls and boundary triggered auto‑controls.
During the COVID 19 virus outbreak, it helped us to track operational performance of all the machines and oversee the maintenance so operator could be coached online if there was any issue.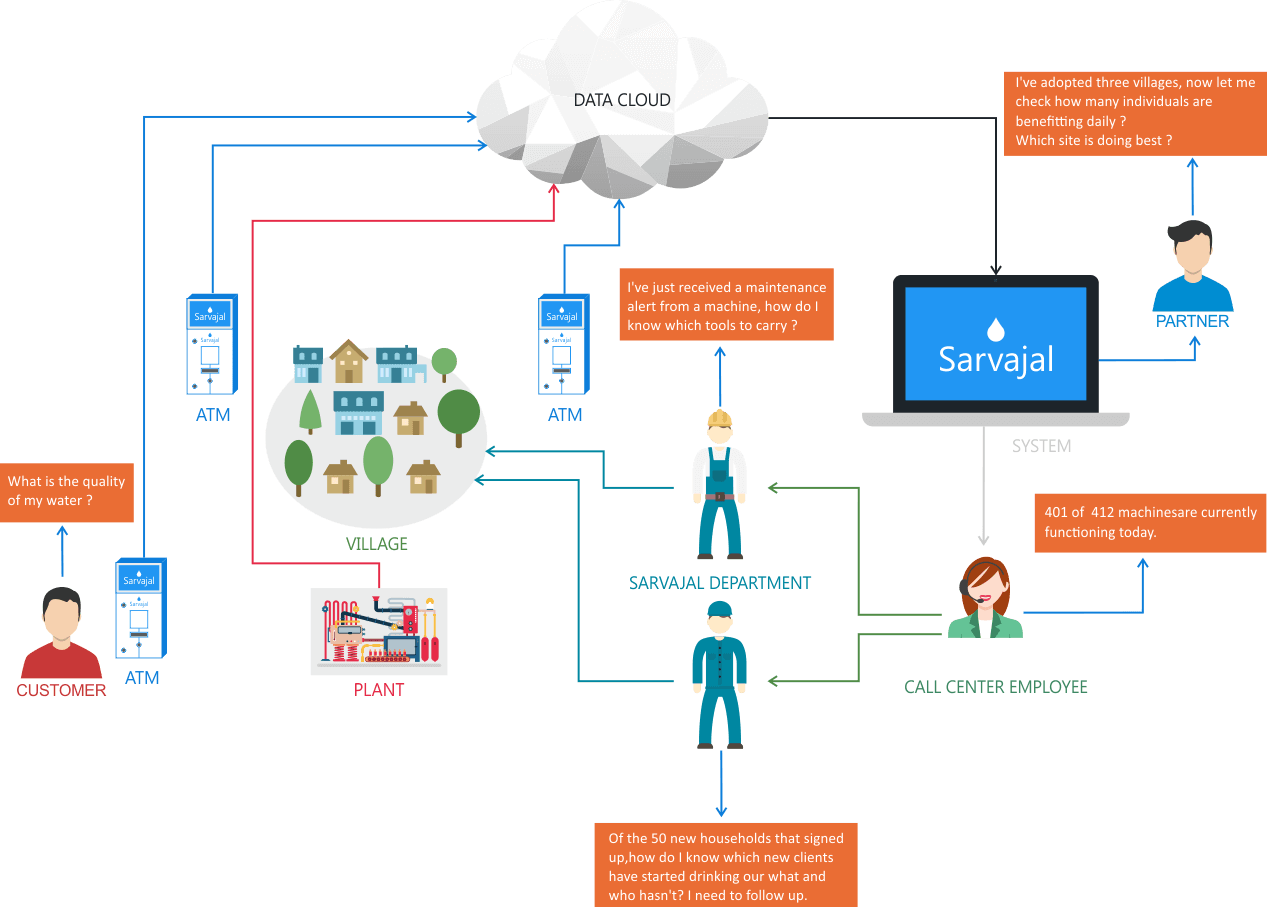 This data gets reported directly to the pertinent department. Any flags are discovered and addressed in real time by the appropriate Piramal Sarvajal staff to ensure smooth operation on the ground.
Quality Accountability & Operational Transparency
Thanks to Sarvajal's unique technology we can assure our partners of quality accountability and full operational transparency.
The quality of water you are consuming?
The health status of the installed water infrastructure?
The amount of water being supplied through the water infrastructure?